Residential Locksmiths
Back To Our Services
Our collection of qualified, professional locksmiths are highly trained and experienced to be able to bring you reliable services relating to new installations of locks, replacements on broken ones, assistance with lockout situations as well as key replacements and lock re-keying. So, give us a call today if you are on the lookout for a smith that you can trust.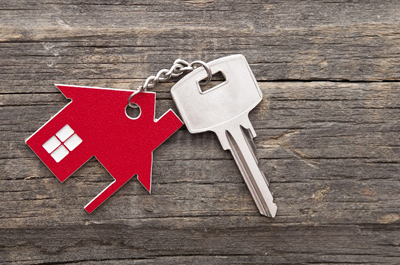 Replacing Your Old Locks with New Ones
Like most things in life, your door locks are susceptible to damages. Whether they come from old age, accidents or break-ins, a faulty lock will do little for the protection of your home and family. When your locks stop working the way they are supposed to, there is no need to take chances and put your security at risk, speak with one of our technicians about having it replaced with a new one as soon as possible.
Get Your Locks in Working Order Again
A damaged lock need not always be replaced. Minor damages can often be repaired with relative ease by a locksmith who knows what he is doing. If you have grown attached to your current door locks and aren't looking to have it changed, but you do need to have it fixed, speak with one of our smiths for more information about having your broken lock repaired.
Count On Our Residential Locksmiths during Lockouts
When you find yourself locked out of your home or car, don't let the stress of your situation lead you to do something silly like break a window. Why not rather call for assistance from one of our locksmiths? We offer automotive and residential lockout services on an around the clock basis. Meaning you can call us for help at any time of day or night, and we will be happy to assist you.
Re-keying Locks and Copying Keys
If you need to have a key copied for any of your family members, or need to have a lost key replaced, our team can assist you by copying your current keys so that everyone who should have access to your home will be able to. On the other hand, a lost key could find its way into someone else's pocket which could put your home and family at risk. If you have lost a set of keys recently, or are unsure of your home's security, speak with us about having the lock re-keyed by a professional.
Call Now
Call Locksmith La Mesa today for professional assistance with securing your home. Whether you need a lock replaced, repaired, re-keyed or you simply need assistance with a lockout situation, our residential locksmiths are happy to help. So, speak with one of our consultants today for more information, advice or costing.